– Your iPhone is stuck on the Apple logo. – Uh oh. – Here's how to fix the problem. Step one, hard reset. – When your iPhone turns
on and it boots up, a lot of things happen in the background. It checks all the hardware. It's loading pieces of software. Normally everything works out fine. The screen goes black and the
phone turns on just normally. In this case, something has
broken in the background. So it could be software, could be caused by a hardware problem.
And the first step to try to fix it is to hard reset your phone. So let's do that. – This is a simulation. It's just a picture, it's not real. It's you might see some
stuff on the screen. IPhone eight and newer, press release, volume up, press release, volume down, press and hold the side button. – [David P.] It's a fake,
his phone actually works. But we took the time to make that graphic. – Yes. Keep pressing and holding.
– [David P.] You're welcome. – [David L.] Keep pressing and holding. – Yeah, Don't let go until the Apple logo reappears on the screen.
– If you have an iPhone
seven or seven plus, it is side button and volume down. If you have an iPhone six S or older, power button, home button,
press and hold simultaneously. – [David P.] Oh, there it is. Don't let go until the Apple logo, cause it's stuck on your screen. So it's gonna blink. It's gonna go off and then don't let go until it comes back on the screen. Cross your fingers. Hopefully it turns on this time. Let's talk about what to do if it doesn't. So if it doesn't,
(dramatic music) there's a deeper software problem. Hopefully it's not a hardware problem. If you just used iTunes
or find a newer Mac to try to update the
software in your iPhone, there could have been
something that went wrong during the data transfer process.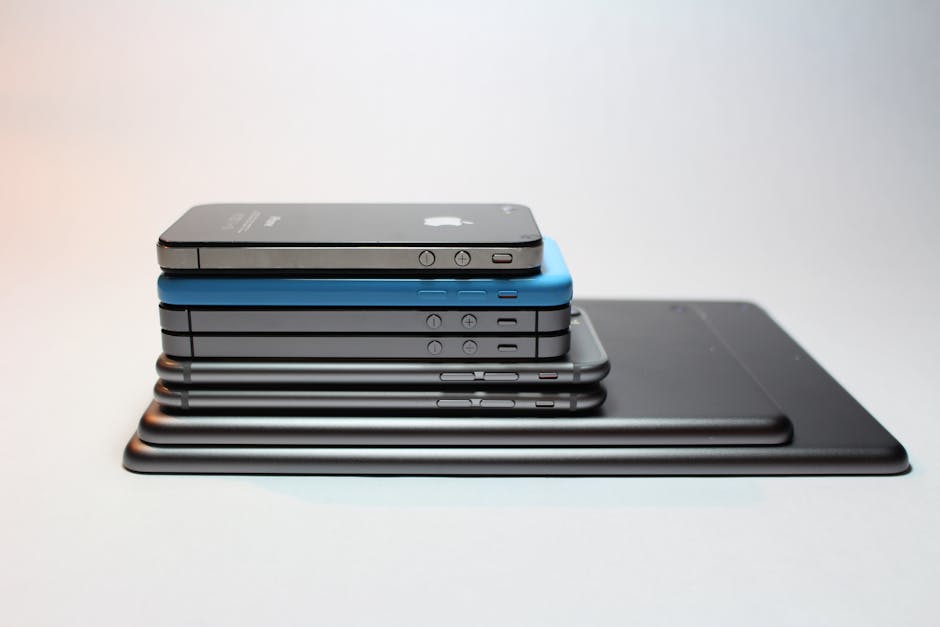 The first thing to do is to
put your iPhone into DFU mode and then essentially try again. So to put your iPhone with a DFU mode, check out our other videos about how to put I-phones into DFU mode. We have different ones
for different phones. It's pretty easy to do. But before you just try again, you have to address any
underlying software problems or hardware problems that
might've caused something to go wrong during the transfer process. The first thing to do and
the easiest thing to check are just cables. Make sure that you're using a good cable. Try a different USB port on your computer. Try different cable. We have cables.
– We've got a cable. – There's a cable. The second thing to do is to make sure that there isn't some sort
of third-party software that's interfering with the update process or the data transfer process. Especially on PCs, antivirus software can
frequently get in the way. You plug in your iPhone,
it starts to transfer, the PCs like, oh, this is a foreign device that I don't recognize.
Let's scan it, which
stops the entire process and then breaks the entire update. Then the Apple logo gets
stuck on the screen. You can always use a
friend's computer too. If you have a problem with your computer, just find a friend to try their computer, use it to just DFU restore your iPhone. Hopefully that fixes the problem. – Apple has a great article
on how to resolve issues between iTunes and third party software. I'll link to that in the
description section below. But if the DFU restore doesn't work, – You're out of luck.
You got to go to the Apple store, right? Like I said, this can be
caused by hardware problems, especially if there's
water damage to the camera, the iPhone is checking all
the components as it turns on, it's like, hey camera, are you there? And the camera's like, Nope. And then the iPhone waits. When the Apple logo is on the screen, the iPhone is just waiting
for something to happen. Something that it's not. So that's when you have to go to Apple. – Schedule an appointment
at your local Apple store or get help online, get support.Apple.com. Thanks for watching this video. Leave a comment down below
with other questions. – And are there any
tricks that we left out? Maybe you found something
that we don't know. – Give us a thumbs-up
if it helped you out. Subscribe to our channel, join this channel. – Thanks, thanks for watching..